Positive Train Control (PTC) and Positive Train Location (PTL) is taking advantage of the precision of GNSS systems. GNSS provides the ability to determine the speed of travel, which track it is on, and the direction a train is oriented even while stopped. All of these measures are essential for PTL. However, the roof of a locomotive is a less than ideal environment with various metal surfaces, large ground planes, and other antennas operating in proximity. Tallysman has the experience and tools to ensure that train operators avoid potential problems and select the ideal antenna for the situation and optimal placement.
Extending the ability of PTL to Hi-Rail vehicles can also improve productivity and safety. Many of the issues with respect to placing antennas on locomotives apply to placing precision antennas on Hi-Rail vehicles.
Additionally, determination of the end of train to within centimetres can improve safety and productivity. Placing a GNSS antenna on an end-of-train device to provide the required level of accuracy is fraught with many compromises and issues. Tallysman has the experience and expertise to assist in making the inevitable compromises.
With the availability of more Global Navigation Satellite Systems (GNSS) constellations, the proliferation of GNSS signals (including L2 and L5), and the decreasing costs of precision, there is significant opportunity for railroad operators to increase the safety and reliability of their systems.
Railroad operations subject GNSS systems to the most varied operating environments. Through the transit of a single train, the GNSS system is exposed to changing weather conditions, vibration and shock, as well as reduced sky view. GNSS antennas must have the robustness to reliably operate in all environments.
There is a growing number of geographic areas where inter-modulated cellular and other radio signals (such as the 700MHz band) have the potential to cause interference for GNSS systems. In response to this, Tallysman offers a range of robust GNSS antennas with pre-filters designed to mitigate the effects of such signals. Robust pre-filtered antennas are available in single, dual, and triple band GNSS versions for all GNSS constellations. Additionally, these antennas are available in a variety of compact sizes and economical prices.
Key features include:
(TW3972) AAR certification (S-9401.V1.0)
(TW3972) European Railway certification (EN45545-2, EN50121, EN50155, and EN61373)
Accurate and precise positioning with Tallysman's patented antenna technology
Excellent multi-path rejection for superior performance in high multi-path/reflection environments
Multi constellation coverage to maximize the number of observations available for position and time estimation (GPS, QZSS, GLONASS, Galileo, BeiDou, and NavIC)
Multi-signal and multi-band support
Optional pre-filters to enhance out-of-band signal rejection
Embedded versions for use in custom enclosures with custom-tuning available
Wide voltage range for broad receiver compatibility
Strong electrostatic discharge immunity
Magnetic, thru-hole mount, or 5/8″ x 11 TPI mount antennas
NMO antenna mount option
Robust enclosures
Rail Antennas: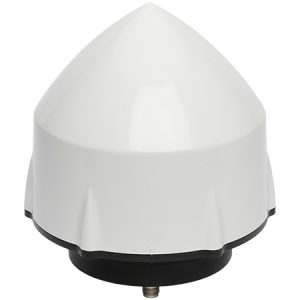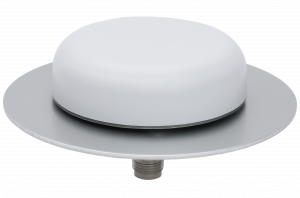 Single Band
Dual Band
Triple Band
Full GNSS
Need a Guide?

If you're just beginning the process of selecting the right antenna for your project, our Antenna Selection Guide can help narrow down your options.