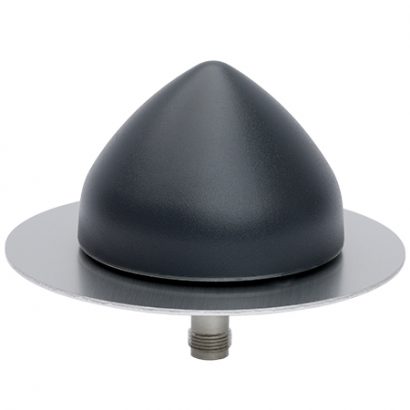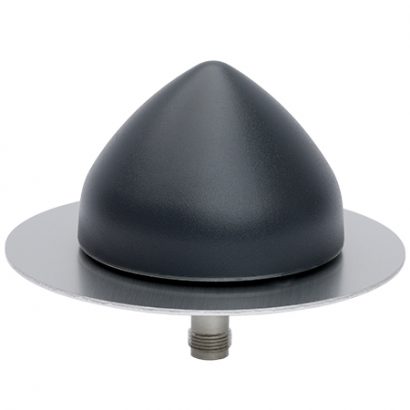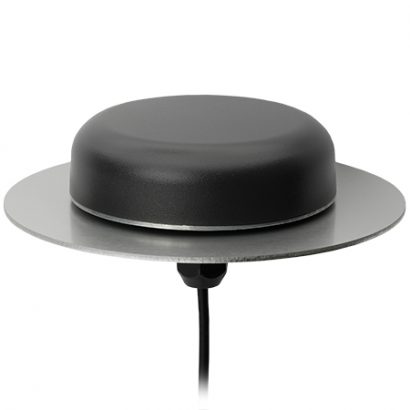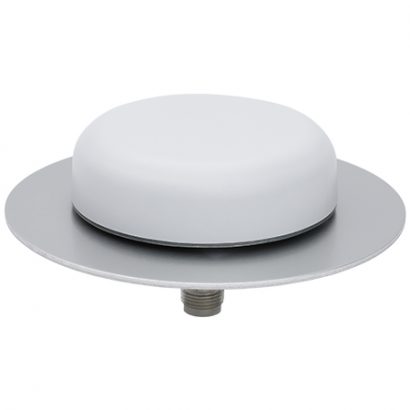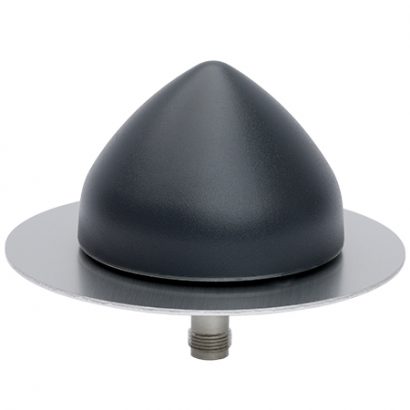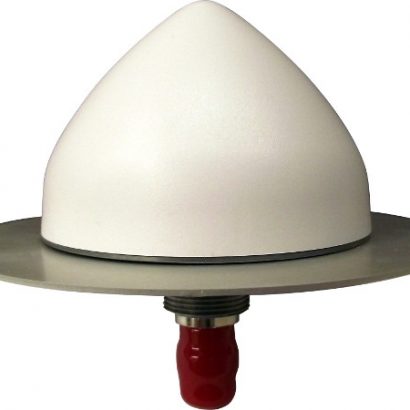 TW3972 Triple-band GNSS Antenna + L-band
Antennas
Coverage
GPS/QZSS-L1, GPS/QZSS-L2, GPS/QZSS-L5, GLONASS-G1, GLONASS-G2, GLONASS-G3, Galileo-E1, Galileo-E5a, Galileo-E5b, BeiDou-B1, BeiDou-B2, BeiDou-B2a, NavIC-L5, L-band correction services
Amplifier Gain
37 dB typ.
Connector Options
Many Options, Please Inquire
Back to Antennas
Overview
The TW3972 is an Accutenna® technology antenna providing triple-band GPS/QZSS-L1/L2/L5, GLONASS-G1/G2/G3, Galileo-E1/E5a/E5b, BeiDou-B1/B2/B2a, NavIC-L5, including the satellite-based augmentation system (SBAS) available in the region of operation [WAAS (North America), EGNOS (Europe), MSAS (Japan), or GAGAN (India)], plus L-band correction services coverage, and is especially designed for precision triple-frequency positioning.
Features
Very low noise preamp (< 2.5 dB typ.)
Low axial ratio (< 2.0 dB typ.)
Tight phase center variation
High-gain LNA gain (37 dB typ.)
Low current (24 mA typ.)
ESD circuit protection (15 kV)
Invariant performance from 2.5 to 16 VDC
IP69K, REACH, RoHS, and S-9401.V1.0 compliant
EN45545-2, EN50121, EN50155, and EN61373 compliant
Benefits
Great multipath rejection
Increased system accuracy
Great signal-to-noise ratio
---
Details
Ideal for train control sensors, autonomous vehicle tracking and guidance, precision agriculture, and other applications where precision matters, The TW3972 provides superior multipath signal rejection, a linear phase response, and tight phase centre variation (PCV).
The TW3972 meets all requirements of the Association of American Railroads' Electronics Environmental Requirements and System Management Standard (S-9401.V1.0). In addition, it is has obtained the EN45545-2, EN50121, EN50155, and EN61373 European railway certifications.
The TW3972 features a precision-tuned, twin circular dual-feed, stacked patch element. The signals from the two orthogonal feeds are combined in a hybrid combiner, amplified in a wide-band LNA, then band-split for narrow filtering in each band and further amplified prior to recombination at the output. The antenna also has a strong pre-filter to mitigate inter-modulated signal interference from LTE and other cellular bands. The TW3972 offers excellent axial ratio and a tightly grouped phase center variation.
The TW3972 is housed in a through-hole mount, weather-proof enclosure for permanent installations. L Bracket or Pipe Mount (part numbers 23-0040-0, 23-0065-0 respectively) are available for non-rooftop installation. A 100mm ground plane is provided with the antenna, which ensures optimal antenna performance. See TW3000 Installation and Waterproofing Guide: https://www.tallysman.com/resource/tallysman-tw3000-gnss-antenna-waterproofing-guide/ This product is also available in an OEM format (TW3967 for 28 dB and TW3972E for 35 dB).
---
Specifications
Part Number: 33-3972-xx-yy-zzzz
---
Drawings