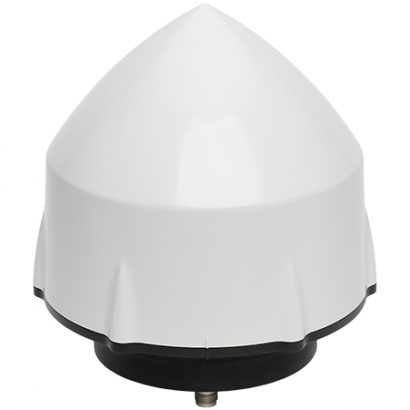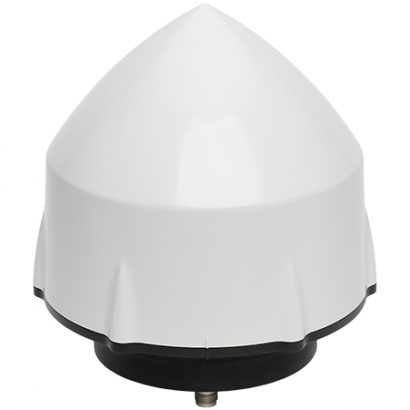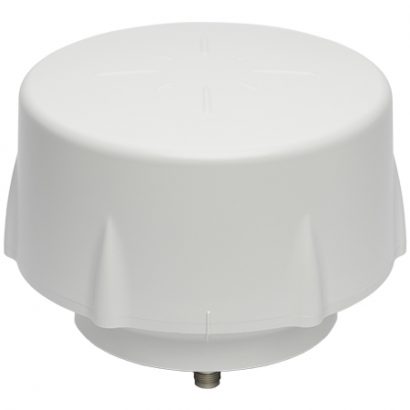 VP6350 VeraPhase® Triple Band GNSS Antenna
Antennas
Coverage
GPS L1/L2/L5, GLONASS G1/G2/G3, Galileo E1/E5a/E5b, BeiDou B1/B2
Mount
Standard Survey Mount
Amplifier Gain
50 dB typ.
Connector Options
TNC Female
N-Type Female
Back to Antennas
Overview
The VP6350 VeraPhase® antenna employs Tallysman's unique VeraPhase® technology covering GPS/QZSS L1/L2/L5, GLONASS G1/G2,G3, Galileo E1/E5a/E5b, BeiDou B1/B2, as well as SBAS (WAAS/EGNOS/GAGAN/MSAS).
Features
Low axial ratios from horizon to horizon
Very Tight Phase Center Variation (<1mm)
Low current
Invariant performance from: +2.7 to 24 VDC
Space in housing for integrated PPP, RTK receiver or other OEM system.
Benefits
Consistent performance across all frequencies
Broadest tracking elevation (0° – 180°)
Extreme precision
Excellent multipath rejection
IP67, REACH, and RoHS compliant
Reduced time to market
---
Details
Ideal for high precision reference stations, the VP6350 has excellent performance across the full bandwidth of the antenna.
As a leader in the market, the VP6350 provides the lowest axial ratios (horizon to horizon, over all azimuths) across all GNSS frequencies (<0.5 dB at zenith, <2 dB typ. at horizon). Additionally, the VP6350 has an exceptional front to back ratios, a tight Phase Center Variation (PCV), and near constant PCO (Phase Center Offset) for all azimuth and elevation angles, over all in-band frequencies.
The VP6350 provides high-reception gain over the full GNSS spectrum and has a robust pre-filtered Low Noise Amplifier (LNA), with high third order intercept point (IP3) to minimize de-sensing from high-level out-of-band signals, including 700MHz LTE, while still providing a low noise figure.
An uncommitted PCB is available within the base of the antenna for integration of a custom system board such as a PPP or RTK GNSS receiver or other applications.
---
Drawings