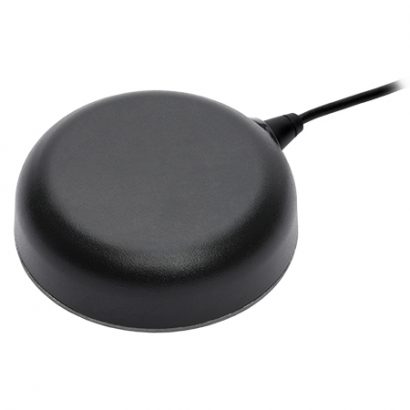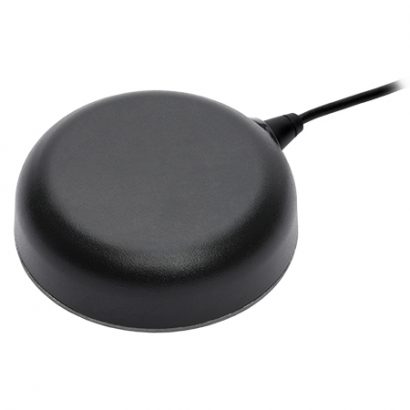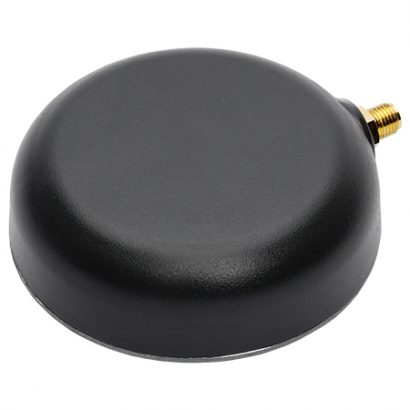 TW7976 Triple-Band GNSS Antenna with L-band
Antennas
Coverage
GPS/QZSS-L1, GPS/QZSS-L2, QZSS-L6, GLONASS-G1, GLONASS-G2, Galileo-E1, Galileo-E6, BeiDou-B1, BeiDou-B3, L-band correction services
Mount
Surface Mount / Magnet / Direct Screw / Adhesive
Amplifier Gain
32 dB typ.
Connector Options
Many Options, Please Inquire
Back to Antennas
Overview
The TW7976 is a precision-tuned Accutenna® technology antenna designed for precision positioning, covering the GPS/QZSS-L1, GPS/QZSS-L2, QZSS-L6, GLONASS-G1, GLONASS-G2, Galileo-E1, Galileo-E6, BeiDou-B1, and BeiDou-B3 frequency bands, as well as L-Band correction services.
Features
Very low noise preamp (< 2.5 dB typ.)
Low axial ratio (< 2.0 dB typ.)
Tight phase centre variation
High-gain LNA (32 dB typ.)
Low current (24 mA typ.)
ESD circuit protection (15 kV)
Invariant performance from 2.5 to 16 VDC
IP67, REACH, and RoHS compliant
Benefits
Excellent multipath rejection
Increased system accuracy
Excellent signal-to-noise ratio
---
Details
This antenna is ideal for Real-Time Kinematic (RTK) and Precise Point Positioning (PPP) applications, as well as precision agriculture, autonomous vehicle tracking and guidance, and other applications where precision matters.
The TW7976 features a dual-feed circular stacked patch element. The signals from the two orthogonal feeds are summed in quadrature, pre-filtered in a low loss filter to protect against a wide range of potentially interfering signals, amplified in high linearity, wideband LNA, then band-split, tightly filtered, and amplified prior to signal recombination at the output.
This antenna provides superior multipath rejection and axial ratio, a linear phase response, and tight phase centre variation (PCV), while protecting against intermodulation and saturation caused by high-level LTE 700 MHz signals.
The TW7976 is housed in an IP67 weatherproof enclosure that supports direct screw, magnet, or adhesive tape attachment.
---
Drawings