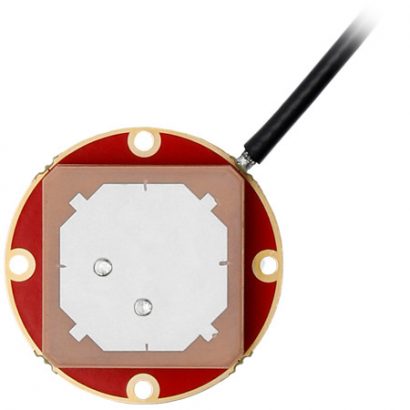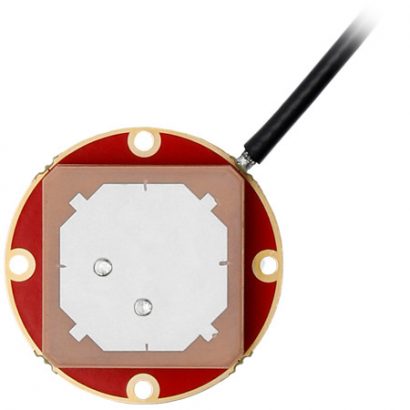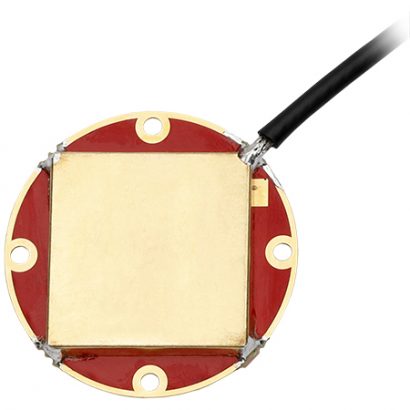 TW1422 Accutenna® Pre-Filtered Embedded Single-Band GNSS Antenna
Antennas
Coverage
GPS L1, GLONASS G1
Amplifier Gain
26 dB typ.
Connector Options
Many Options, Please Inquire
Back to Antennas
Overview
The TW1422 employs Tallysman's unique Accutenna® technology, covering GPS/QZSS L1, GLONASS G1, as well as SBAS (WAAS/EGNOS/GAGAN/MSAS).
Features
Compact Dual Feed Patch Element
1dB bandwidth 1575-1606MHz
Very low noise LNA: 3.5 dB typ.
<1.5 dB axial ratio @ zenith over bandwidth
LNA gain: 26 dB typ.
Wide Supply voltage: fixed 2.5V to 16V
ESD circuit protection: 15KV
Temperature Compensated Gain
Benefits
Great multipath rejection
Increase system accuracy
Improved carrier phase linearity
Excellent signal to noise ratio
Great out of band signal rejection
Compact form factor
RoHS compliant
---
Details
Ideal for applications that require high precision positioning and timing in a small form factor, the TW1422 provides superior multi-path signal rejection, a linear phase response, and tight Phase Centre Variation (PCV).
Featuring a compact 25mm dual-feed, wideband patch element with a two-stage Low Noise Amplifier (LNA), the TW1422 provides excellent axial ratio and cross-polarization rejection across the full frequency band.
The TW1422 also includes an LNA pre-filter, providing enhanced protection against high level sub-harmonic signals like LTE and near frequency signals such as WiFi.
Tallysman offers custom tuning services to optimize the performance of the TW1422 for any OEM installation environment.
---
Drawings