Tallysman® Introduces our Innovative AccuAuto Line of Embedded Triple-Band GNSS Antennas for Autonomous Vehicles
August 17, 2020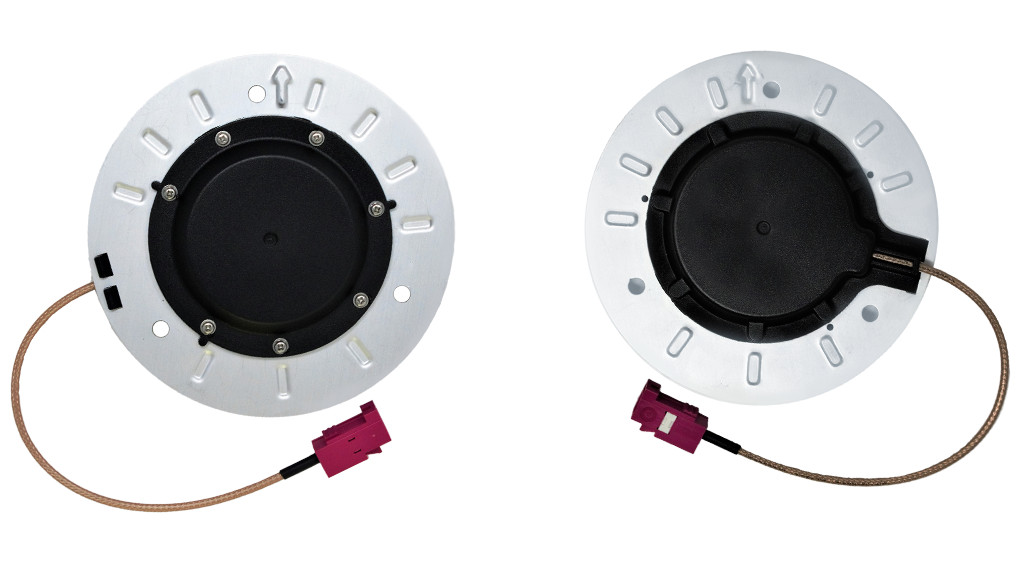 ---
(Ottawa, Ontario, Canada, August 17, 2020) Tallysman® Wireless Inc. is excited to announce the addition of our innovative AccuAuto vehicle antennas. The compact and rugged embedded AccuAuto antennas offer key features not available in other embedded autonomous vehicles antennas on the market.
Presently, the automobile industry is transitioning from offering GNSS-assisted navigation where the accuracy requirement is ± 3 to 5 metres (i.e., low-precision GNSS code positioning) to providing driver assistance (e.g., lane-keeping) and automonous vehicle navigation where the accuracy requirement is < 0.1 metres (i.e., high-precision GNSS phase positioning). Current roof-mounted GNSS antennas on most vehicles provide the accuracy required for navigation but they lack the precision required for assisted driving or autonomous vehicle operation. Tallysman's new line of AccuAuto antennas are designed to provide strong clean code and phase signals that enable high-precision Real Time Kinematic (RTK) and Precise Point Positioning (PPP) navigation.
The Tallysman® embedded AccuAuto vehicle antenna features a patented Tallysman® Accutenna® technology multi-constellation and multi-frequency antenna element, an integrated ground plane, radome, and underside cover that provides mist and condensation protection. The bottom cover also supports the antenna cable and mitigates cable vibration to ensure the antenna has a long service life, while the ground plane improves antenna performance. All AccuAuto antenna electronic components are Automotive Electronics Council (AEC) certified and are designed to perform under the most challenging environmental conditions, such as extreme temperatures (-40 °C to +125 °C) and continuous shock and vibration.
Another key feature of the AccuAuto antenna that improves signal quality is a deep pre-filter that minimizes out-of-band noise and maximizes in-band reception. This feature enables reliable GNSS signal reception in challenging urban environments, where inter-modulated signal interference from LTE and other cellular bands is common.
The triple-band TWA928L supports GPS/QZSS-L1/L2/L5, GLONASS-G1/G2/G3, Galileo-E1/E5a/E5b, BeiDou-B1/B2/B2a, and NavIC-L5 signals and frequency bands, including L-band correction services.