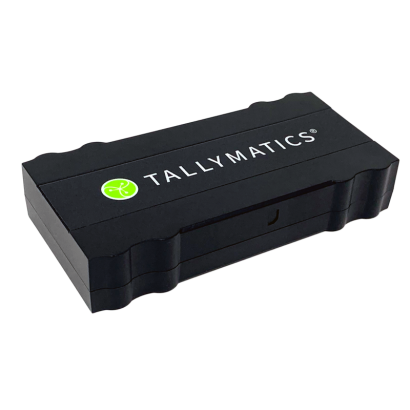 Sprite™ TW400, Fleet Tracker
Accessories
Coverage
GPS/QZSS-L1, GPS/QZSS-L2, GLONASS-G1, GLONASS-G2, Galileo-E1, Galileo-E5a, Galileo-E5b, BeiDou-B1, BeiDou-B2
Back to Accessories
Overview
The Sprite TW400 is a robust telematic development platform, that incorporates a LTE CAT M1 modem, multi-constellation GNSS/GPS receiver, powerful processing engine, and a triple-axis accelerometer for monitoring operator driving behaviour.
The TW400 is designed for fleet tracking applications. The TW400 puts you in the passenger seat of every vehicle. The cellular tracking device provides configurable event reporting of location, I/O, Odometer, Engine Idle times and driving behaviour.
The TW400 fleet tracking application offers our proprietary Contrails data compression algorithm which provides a superior location reporting resolution while minimizing network data usage offering you operational savings.
Features
Multi-regional LTE Cat M1
High sensitivity GNSS (GPS/Glonass/Galileo) receiver
20 Pin Molex locking connector, pin for pin compatible with
CapAmp devices
Internal/External antenna options
Out-of-the-box support for AWS & Azure with MQTT
Integrated RS232 for direct Peripheral connectivity
Store and forward data integrity
Available CANbus for OBDII direct connect
Excellent multi-path signal rejection
Industrial grade IP67 enclosure
RoHS, REACH, RED compliant. CE marking
Details
Accelerate your development cycle
Our telematics devices and fleet-tracking solutions make connecting to cellular networks easy, eliminating the complexities associated with cellular design and certification. The TW400 fleet tracker provides developers accelerated time-to-market which significantly reduces development costs. The TW400 embedded asset management application is available with either the Tallymatics proprietary messaging or the ISO standard MQTT Message Queuing Telemetry Transport protocol enabling easy integration with either Amazon Web Services or Microsoft Azure IoT.
Tallymanager Portal
Easily manage the configuration and firmware updates of all your devices with the Tallymanager Device Management Portal. The web application provides an intuitive interface for easy of configuration and management of your devices. Updates are automatically pushed to devices over the air.
Status and diagnostic information for the TW400 devices are updated periodically in the portal so you can confirm operation. A map display provides feedback on the location of your devices.