Tallysman adds eXtended Filtering to its TW7972XF Accutenna® Precision Antenna
June 12, 2023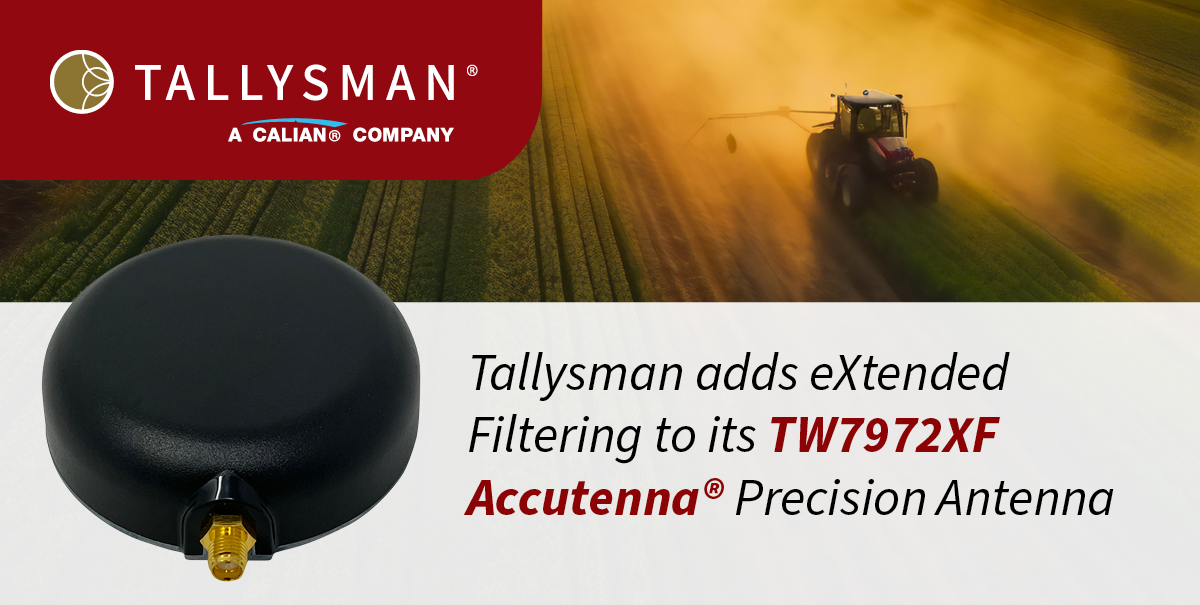 ---
Tallysman® Wireless is excited to announce that it has added eXtended Filtering (XF) to the TW7972XF (triple-band + L-Band) precision GNSS antenna. Tallysman's TW7972XF antenna supports GPS/QZSS (L1/L2/L5), GLONASS (G1/G2/G3), Galileo (E1/E5a/E5b), BeiDou (B1/B2a/B2b), NavIC L5, and L-Band correction services. The TW7972XF surface mount Accutenna® antenna has a metal base and robust IP67 military-grade radome. Attachment methods include screws, adhesive tape, and magnet mount. Many antenna connectors and cable options are available.
Worldwide, the radio frequency spectrum has become congested as new LTE bands have been activated, and their signals or harmonic frequencies can affect GNSS antennas and receivers. In North America, the planned Ligado service, which will broadcast in the frequency range of 1526 to 1536 MHz, can affect GNSS antennas that receive space-based L-band correction service signals (1539 – 1559 MHz). New LTE signals in Europe [Band 32 (1452 – 1496 MHz)] and Japan [Bands 11 and 21 (1476 – 1511 MHz)] have also affected GNSS signals. Lastly, the Inmarsat satellite communication uplink (1626.5 – 1660.5 MHz) commonly used on maritime vessels can also affect nearby GNSS antennas.
Tallysman's custom XF filtering has been tested to mitigate new (Europe and Japan) and existing LTE signals, enabling the XF antennas to produce clean and pure GNSS radio frequency data.
Trust Tallysman to provide clean and pure GNSS signals in a noisy RF world.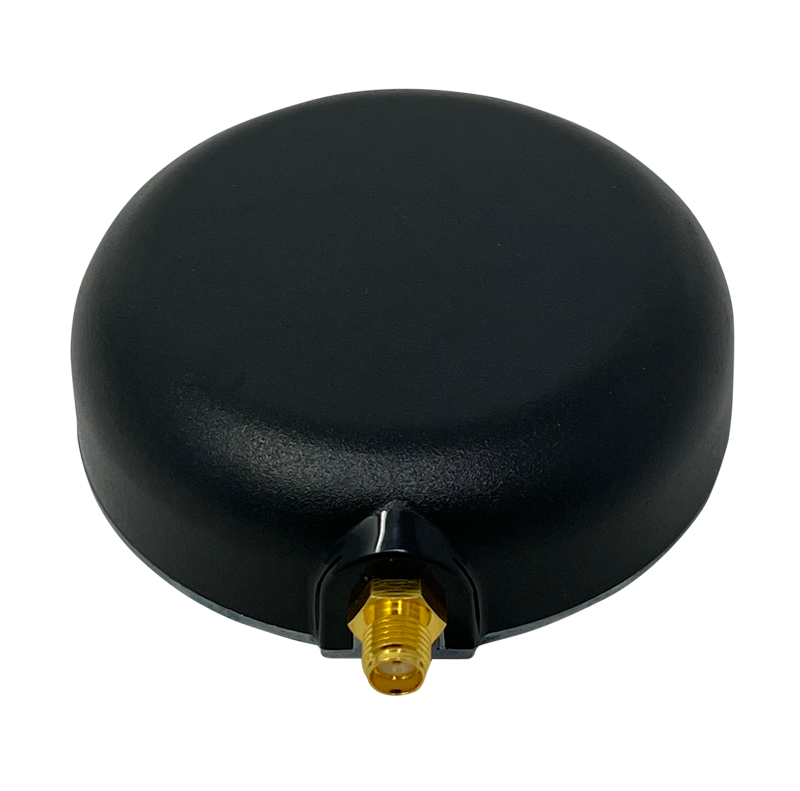 About Tallysman
Based in Ottawa, Canada, Tallysman® is focused on high-precision GNSS and Iridium antenna design and manufacturing. Tallysman® is known for its Accutenna®, VeraPhase®, VeraChoke®, VeroStar™, and Helical antenna innovations. These technologies have provided accuracy and precision that exceed customer expectations.