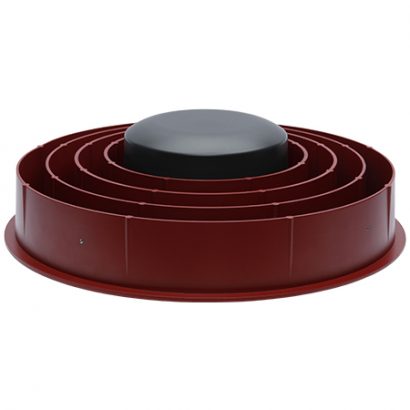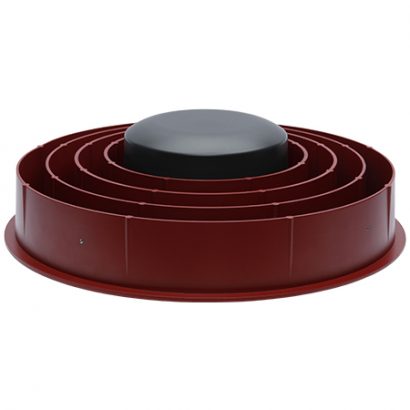 VC6150 VeraChoke® Full GNSS Antenna
Antennas
Coverage
GPS/QZSS-L1, GPS/QZSS-L2, GPS/QZSS-L5, QZSS-L6, GLONASS-G1, GLONASS-G2, GLONASS-G3, Galileo-E1, Galileo-E5a, Galileo-E5b, Galileo-E6, BeiDou-B1, BeiDou-B2, BeiDou-B2a, BeiDou-B3, NavIC-L5
Mount
Standard Survey Mount
Amplifier Gain
50 dB typ.
Connector Options
N-Type Female
Back to Antennas
Overview
The VC6150 VeraChoke® antenna employs Tallysman's unique VeraPhase® technology covering the full GNSS spectrum: GPS/QZSS L1/L2/L5, GLONASS G1/G2/G3, Galileo E1/E5a/E5b/E6, BeiDou B1/B2/B2a/B3, QZSS L6, NavIC L5, as well as SBAS (WAAS/EGNOS/GAGAN/MSAS).

Features
Low axial ratio from zenith to horizon
Geo++ calibrated
Very tight phase centre variation (< 1.0 mm)
Low current (35 mA)
Invariant performance from 2.7 to 24 VDC
IP67, REACH, and RoHS compliant
Space in housing for integrated PPP, RTK receiver, or other OEM system
Benefits
Consistent performance across all frequencies
Broadest tracking elevation (0° – 180°)
Extreme precision
Excellent multipath rejection
Reduced time to market
---
Details
Ideal for high precision reference stations, the VC6150 has excellent performance across the full bandwidth of the antenna.
The VC6150 is a leader in the market providing the lowest axial ratios (horizon to horizon, over all azimuths) across all GNSS frequencies (<0.5 dB at zenith, < 3.0 dB typ. at horizon). Additionally, the VC6150 has an exceptional front to back ratios, a tight phase centre variation (PCV), and near constant phase centre offset (PCO) for all azimuth and elevation angles, over all in-band frequencies.
The VC6150 provides high-reception gain over the full GNSS spectrum and has a robust pre-filtered Low Noise Amplifier (LNA), with high third order intercept point (IP3) to minimize de-sensing from high-level out-of-band signals, including 700MHz LTE, while still providing a low noise figure.
The antenna is compatible with both large and small SCIGN radomes.
---
Drawings