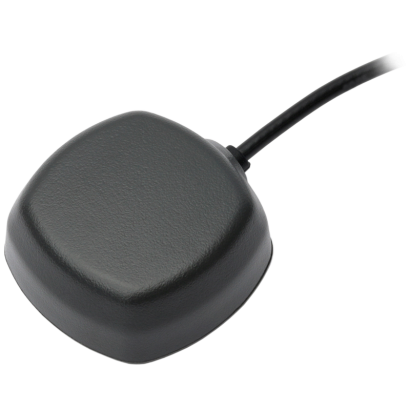 TW5470 Bluetooth 5 (BLE) Low Energy Tranceiver Antenna
Accessories
Mount
Surface Mount / Magnet / Adhesive
Connector Options
RJ12 (5 conductor)
Back to Accessories
Overview
The TW5470 is a stand-alone Bluetooth 5 Low Energy transceiver with an integrated antenna. It is designed for use in professional-grade applications such as mobile asset tracking, building automation systems, smart buildings, industrial sensor networks, or as a fixed location beacon requiring persisted power.
The TW5470 BLE transceiver antenna embeds the state-of-the-art Nordic Semiconductor nRF52840 as the system core offering long range with low power consumption.
The TW5470 BLE 5 transceiver system is delivered with the u-Blox u-connectXpress software pre-installed, providing support for u-Blox Bluetooth low energy Serial Port Service, GATT client and server, beacons, NFC™, and simultaneous peripheral and central roles. u-connectXpress provides support for a host to easily configure connectivity using AT commands.
The TW5470 BLE 5 transceiver provides top-grade security, thanks to secure boot, which ensures the module only boots up with original u-Blox u-connectXpress software.
The TW5470 core electronics fit into a compact IP67 industrial enclosure with an integrated magnetic mount.
The TW5470 BLE 5 transceiver power and serial communications are supported via a lightweight 5M cable with RJ12 termination for plug-and-play integration into host processing platforms.
Features
Bluetooth v5.0 (Bluetooth Low Energy)
AT Command Interface
GATT Server and Client
BLE Serial Port Service (SPS)
Extended Data Mode (AT + data)
Bluetooth Mesh
Secure Boot
Power Save Modes
Long Range – up to 1400M
Integrated Magnetic Mount
IP67 Rugged Enclosure
5M Cable with RJ12 termination
Industial Temperature