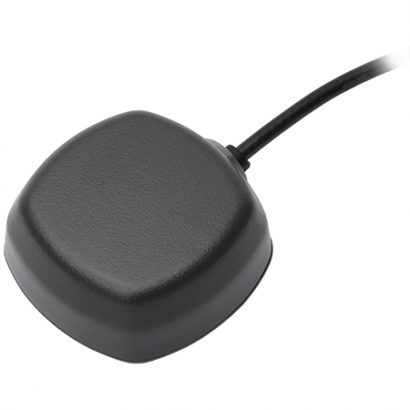 TW4037 Single Band GNSS Antenna
Antennas
Mount
Surface Mount / Magnet / Adhesive
Amplifier Gain
12 dB typ.
Connector Options
Many Options, Please Inquire
Back to Antennas
Overview
The TW4037 is a very low power, low gain, compact GNSS antenna covering the GPS L1, as well as SBAS (WAAS, EGNOS & MSAS).
Features
5.5 mA current draw
Invariant response, 2.5 to 16 VDC Supply
Low Noise 3.3 dB typ.
Axial ratio: 4 dB max.
Low gain: 12dB typ.
IP67 weather proof housing
Benefits
Longer battery life
Excellent signal to noise ratio
RoHS compliant
Ideal for harsh environments
Excellent out of band signal rejection
---
Details
Ideal for battery operated positioning and fleet management & asset tracking applications that requires protection against close-proximity 700MHz LTE and L-band transmitting antennas, the TW4037 is amongst the lowest power devices available, requiring a typical current consumption of just 5.5 mA with constant characteristics over supply voltages from 2.5V to 16V – yet it still performs with an excellent noise figure.
Featuring a precisely tuned, single feed patch element that achieves 40% wider bandwidth than competitive antennas, the TW4037 supports 1 dB RHCP received power across the full frequency. Additionally, the TW4037 has a dual stage Low Noise Amplifier (LNA) with a mid-section SAW that supports a great axial ratio across the full frequency.
The TW4037 is housed in an industrial-grade weather-proof enclosure that can be surface mounted via magnet, screws or adhesive material.
LNA Pre-filter Available
If you need enhanced protection against high level sub-harmonic signals like LTE and near frequency signals such as WiFi, the alternative TW4039 provides these additional benefits with an LNA pre-filter. Click here to learn more about the TW4039.
---
Drawings