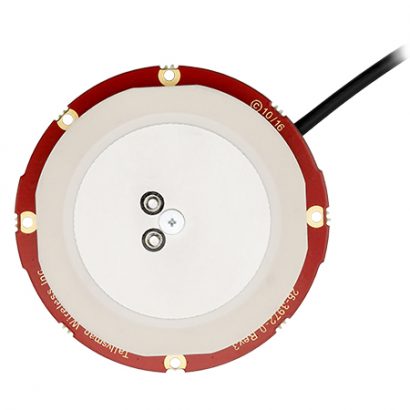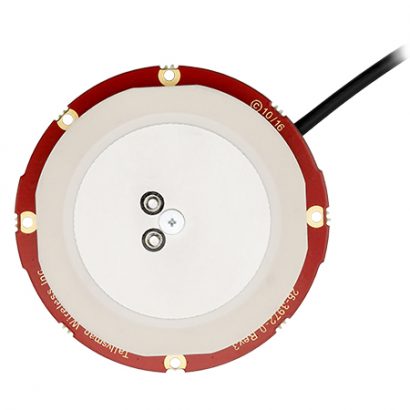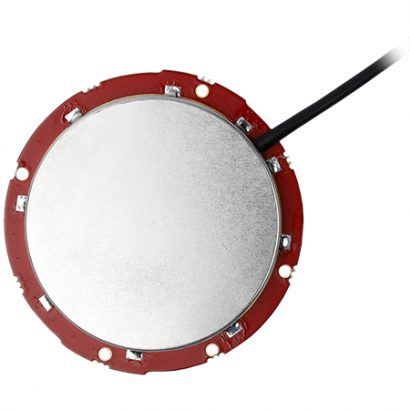 TW3865 Embedded Dual Band GNSS Antenna
Antennas
Coverage
GPS L1/L2, GLONASS G1/G2, Galileo E1, BeiDou B1
Amplifier Gain
28 dB typ.
Connector Options
Many Options, Please Inquire
Back to Antennas
Overview
The TW3865 employs Tallysman's unique Accutenna technology providing dual band GPS/QZSS L1 & L2, GLONASS G1 & G2, BeiDou B1, and Galileo E1 coverage and is especially designed for precision dual frequency positioning.
Features
Very low Noise Preamp,
Axial ratio: <2dB typ.; <1 dB at Zenith
Tight Phase Center Variation
LNA Gain 28 dB typ.
Low current: 24 mA typ.
ESD circuit protection: 15 KV
Invariant performance from: +2.5 to 12VDC
Benefits
Ideal for dual frequency RTK and PPP surveying systems
Great multipath rejection
Increased system accuracy
Great signal to noise ratio
RoHS and REACH compliant
---
Details
The TW3865 features a precision tuned, circular dual feed, stacked patch element. The signals from the two orthogonal feeds are combined in a hybrid combiner, amplified in a wideband LNA, then band-split for narrow filtering in each band and further amplified prior to recombination at the output.
TW3865 offers excellent axial ratio and a tightly grouped phase center.
It covers GPS/QZSS L2 (1227.6 MHz), GLONASS G2 (1248 MHz centre), GPS/QZSS L1/WAAS/EGNOS/MSAS (1575.42 MHz), GLONASS G1 (1602 MHz, centre), BeiDou B1 (1575.42 MHz), and Galileo E1 (1575.42 MHz).
The OEM antenna is supplied with a standard 60 mm diameter circular ground plane, with a coaxial cable terminated with your choice of connector (right angle MCX is shown in the drawing).
Mounting holes are provided for attachment to larger ground planes. Custom tuning and ground plane options may be available, depending on purchase level commitment.
---
Drawings