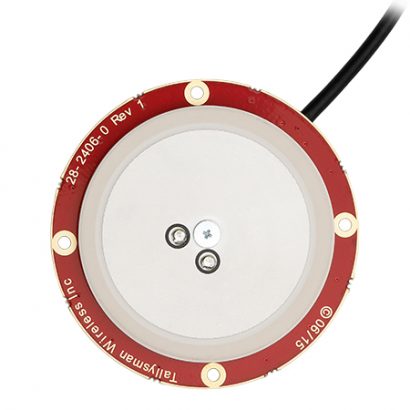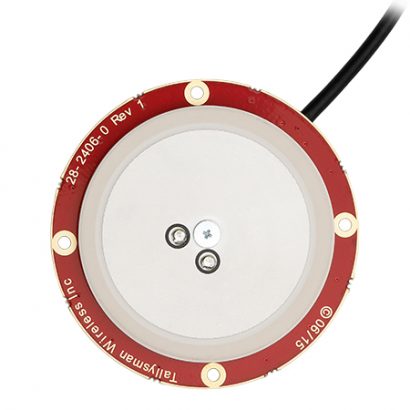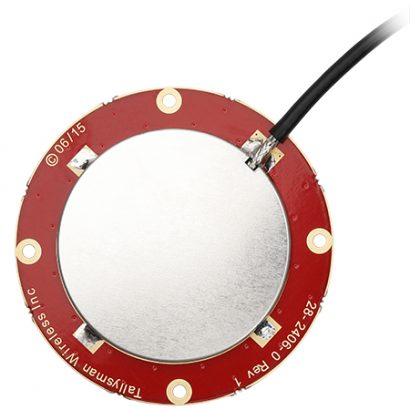 TW2505 Embedded Globalstar Antenna
Antennas
Passive
Connector Options
Many Options, Please Inquire
Back to Antennas
Overview
The TW2505 employs Tallysman's unique Accutenna® technology, covering the Globalstar frequency band (1610 MHz – 1620 MHz).
Features
Custom high-gain 4.25 dBic dual-feed patch
Great axial ratio: 3 dB over full bandwidth
15 KV ESD circuit protection
Robust design
Small form factor
Benefits
Excellent circular polarized signal transmission
Industrial temperature range
Rugged Design
RoHS compliant
---
Details
With a dual-feed patch element that provides great axial ratio (3 dB max) over the entire Globalstar frequency band,  the TW2505 is specifically designed to maximize the performance of the Globalstar Simplex Transmit Unit (STU) modems. The signals at the band edges remain truly circular, unlike the response of single feed antennas.
The TW2505 can also be configured with a 50cm cable, allowing for a Globalstar STU modem to be mounted away from external elements, yet still access excellent Globalstar coverage.
Tallysman offers custom tuning services to optimize the performance of the TW2505 for any OEM installation environment.
15
---
Drawings