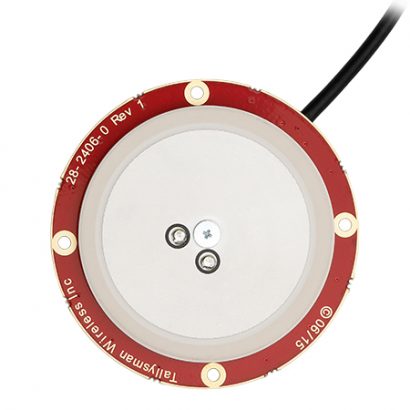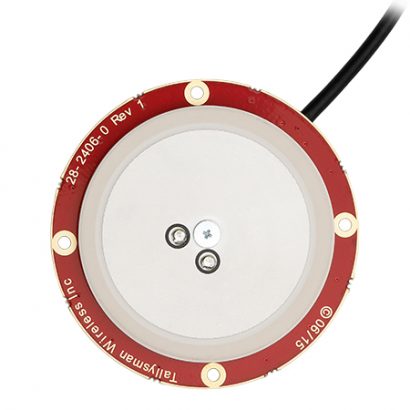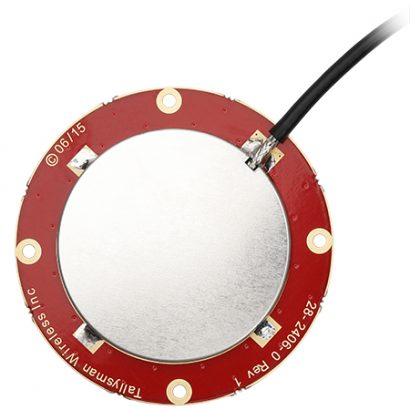 TW2408 Embedded Single Band GNSS Antenna (Pre-filtered)
Antennas
Coverage
GPS L1, GLONASS G1
Amplifier Gain
25 dB typ.
Connector Options
Many Options, Please Inquire
Back to Antennas
Overview
The TW2408 employs Tallysman's unique Accutenna® technology, covering GPS/QZSS L1, and GLONASS G1, as well as SBAS (WAAS/EGNOS/GAGAN/MSAS).
Features
Great axial ratio: <1 dB over full bandwidth
Low noise LNA: 3.5 dB typ.
High rejection SAW filter
High gain: 25 dB typ.
Low current: 15 mA typ.
ESD circuit protection: 15 KV
Wide voltage input range: 2.5 to 16 VDC
Benefits
Excellent multipath signal rejection
Increased system accuracy
Excellent signal reception
Great out of band signal rejection
Compact form factor
RoHS compliant
---
Details
Ideal for industrial, agricultural and all challenging OEM applications, the TW2408 provides truly circular response over its entire bandwidth thereby producing superior multi-path signal rejection.
The TW2408 features a dual-feed, wideband patch element, with a two stage Low Noise Amplifier, comprised of one input LNA per feed, a mid section SAW to filter the combined output, and a final output gain stage. This configuration provides excellent axial ratio that is constant across the full frequency band.
The TW2408 also includes an LNA pre-filter, providing enhanced protection against high level sub-harmonic signals like LTE and near frequency signals such as WiFi.
Tallysman offers custom tuning services to optimize the performance of the TW2408 for any OEM installation environment.
---
Drawings