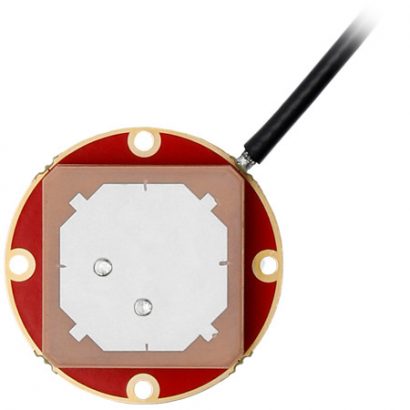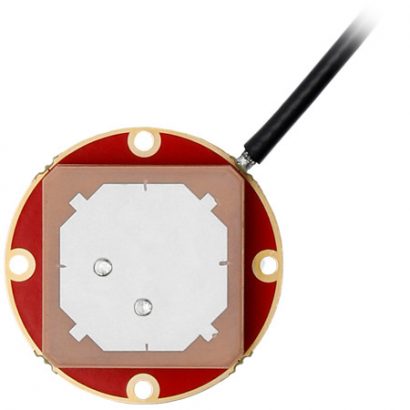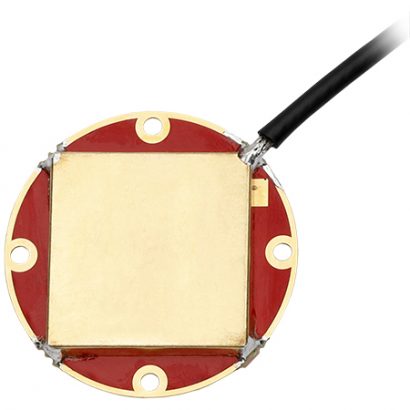 TW1722 Accutenna® Pre-Filtered Embedded Single-Band GNSS Antenna
Antennas
Coverage
GPS/QZSS-L1, GLONASS-G1, Galileo-E1, BeiDou-B1
Amplifier Gain
27 dB typ.
Connector Options
Many Options, Please Inquire
Back to Antennas
Overview
The TW1722 is a compact wideband GNSS antenna employing patented Accutenna® technology. This antenna provides accurate reception for all upper-band GPS/QZSS-L1, GLONASS-G1, Galileo-E1, and Beidou-B1 signals and associated augmentation signals (WAAS, EGNOS and MSAS).
Features
Compact dual-feed patch element
Low noise LNA: < 1.0 dB
Axial ratio: 2.0 dB typ. over the full bandwidth
LNA gain: 27 dB typ.
Wide voltage input range: 1.8 to 16 VDC
ESD circuit protection: 15 kV
Temperature-compensated gain
RoHS and REACH compliant
Benefits
Great multipath rejection
High system accuracy
Improved carrier phase linearity
Excellent signal-to-noise ratio
Great out-of-band signal rejection
Compact form factor
Reliable performance
---
Details
The TW1722 features a novel 25 mm dual-feed wideband patch element that, in sharp contrast with its competitors, provides a truly circularly polarized response, with a typical axial ratio of less than 2.0 dB over the full bandwidth. This provides a more linear carrier phase response, substantially improved multipath rejection, and tight phase centre variation (PCV), making the TW1722 ideal for applications that require high-precision positioning and timing in a small form factor.
The TW1722 contains a pre-filter to protect against saturation by high-level sub-harmonic and out-of-band signals, such as LTE and Wi-Fi. It also features a two-stage low-noise amplifier (LNA) with a mid-section filter. The Accutenna® technology provides an excellent axial ratio that is constant across the supported bandwidth.
The built-in 35 mm circular ground plane should ideally be augmented with a local system ground plane or reflecting surface (DC connection not required).
OEM antennas are easily detuned by the local environment. Tallysman offers custom tuning services for optimized integration into OEM end-user modules.
---
Drawings