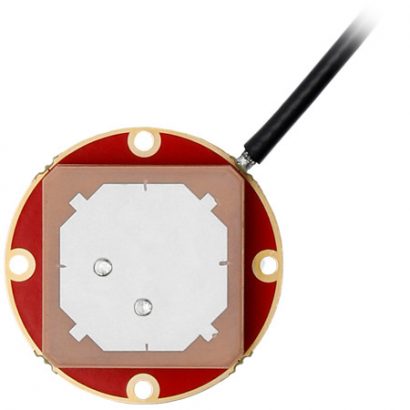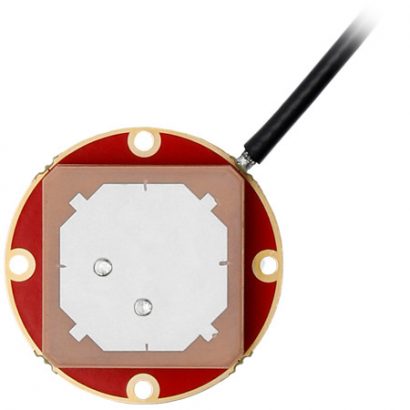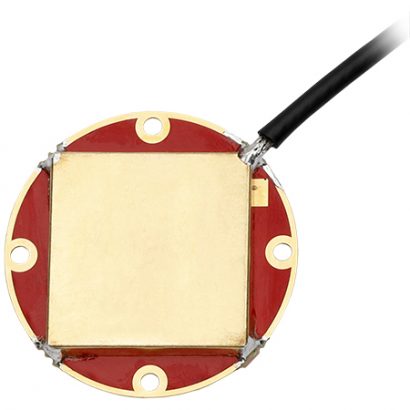 TW1430 Accutenna® Embedded Single-Band GNSS Antenna
Antennas
Coverage
GPS L1, GLONASS G1
Amplifier Gain
32 dB typ.
Connector Options
Many Options, Please Inquire
Back to Antennas
Overview
The TW1430 employs Tallysman's unique Accutenna® technology, covering GPS/QZSS L1, GLONASS G1, as well as SBAS (WAAS/EGNOS/GAGAN/MSAS).
Features
Compact Dual Feed Patch Element
1dB bandwidth 1575-1606MHz
Very low noise LNA: <1.25 dB
<1.5 dB Axial Ratio @ zenith over bandwidth
LNA gain: 32 dB min.
Wide Supply voltage: fixed 2.5V to 16V
ESD circuit protection: 15KV
Temperature Compensated Gain
Benefits
Great multi-path rejection
Increase system accuracy
Improved carrier phase linearity
Excellent signal to noise ratio
Great out of band signal rejection
Compact form factor
RoHS and REACH compliant
Reliable performance
---
Details
Ideal for applications that require high precision positioning and timing in a small form factor, the TW1430 provides superior multi-path signal rejection, a linear phase response, and tight Phase Centre Variation (PCV).
Featuring a compact 25mm dual-feed, wideband patch element with a two-stage Low Noise Amplifier (LNA), the TW1430 provides excellent axial ratio and cross-polarization rejection across the full frequency band.
Tallysman offers custom tuning services to optimize the performance of the TW1430 for any OEM installation environment.
The TW1430 is a higher gain version of the TW1421 and is designed to meet the specifications of receivers requiring the higher gain, such as the Trimble BD9xx family of receivers.
---
Drawings