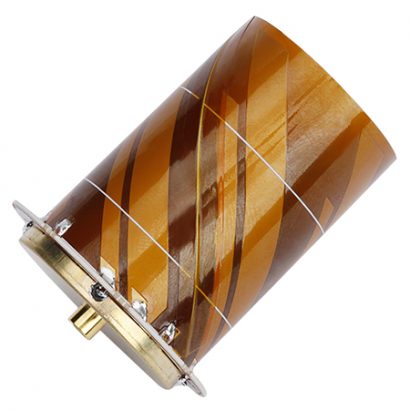 HC975E Embedded Triple Band Helical Antenna with L-band
Antennas
Coverage
GPS/QZSS L1/L2/L5, GLONASS G1/G3, Galileo E1/E5a/E5b, BeiDou B1/B2/B2a, L-Band Correction Services
Amplifier Gain
28 dB typ.
35 dB typ.
Back to Antennas
Overview
The HC975E is a lightweight helical antenna covering GPS/QZSS L1/L2/L5, GLONASS G1/G2/G3, Galileo E1/E5a/E5b, and BeiDou B1/B2/B2a frequency bands, as well as SBAS (WAAS/EGNOS/GAGAN/MSAS) and L-band correction services. 
Features
Very low noise preamp, 1.6 dB
Axial ratio: <= 0.5 dB max.
LNA gain 35 dB typ. or 28 dB typ.
Low current: 21 mA typ. or 15 mA typ.
ESD circuit protection: 15 kV
Invariant performance from: +2.2 to 16 VDC
Benefits
Extremely lightweight (12 g)
Ideal for L1/L2 RTK surveying systems
Great multipath rejection
Increased system accuracy
Excellent signal to noise ratio
IP67, REACH, and RoHS compliant
---
Details
Weighing 12 g, the lightweight HC975 features a precision-tuned helix element that provides excellent axial ratios and operates without the requirement of a ground plane, making it ideal for a wide variety of applications including Unmanned Aerial Vehicles (UAVs).
The HC975E features an industry-leading low current, Low Noise Amplifier (LNA) that includes an integrated low-loss pre-filter to protect against harmonic interference from high amplitude interfering signals, such as 700 MHz band LTE and other near in-band cellular signals.
Tallysman offers custom tuning services to optimize the performance of the HC975E for any OEM installation environment.
A housed  version is also available. Click here to learn about the HC975.
---
Drawings