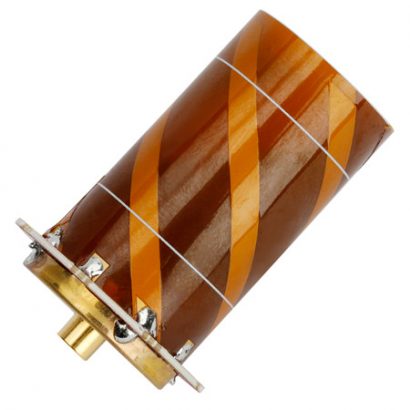 HC600E Embedded Iridium Helical Antenna
Antennas
Back to Antennas
Overview
The HC600E is a lightweight, passive helical antenna covering the Iridium frequency band (1616 MHz to 1626.5 MHz) and is designed to enhance the signal-to-noise ratio of communications over Iridium voice and data modems.
Features
3.7 dBic over full bandwidth
Axial ratio: <= 0.5 dB max.
ESD circuit protection: 15 kV
IP67 weather proof housing
Operates from -40°C to +85 °C
Benefits
Extremely lightweight (5 g)
Excellent circular polarized signal reception
Industrial temperature range
REACH and RoHS compliant
Remote SBD antenna
---
Details
Weighing 5 g, the lightweight HC600E features a precision-tuned helix element that provides excellent axial ratios and operates without the requirement of a ground plane, making it ideal for a wide variety of applications including Unmanned Aerial Vehicles (UAVs).
Tallysman offers custom tuning services to optimize the performance of the HC600E for any OEM installation environment.
A housed version is also available. Click here to learn about the HC600.
---
Drawings