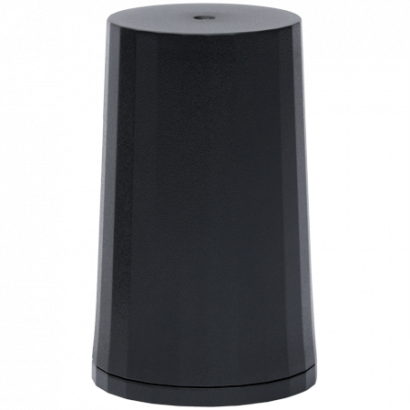 HC600 Passive Iridium Helical Antenna
Antennas
Mount
Surface Mount / Direct Screw
Passive
Connector Options
SMA (male)
Back to Antennas
Overview
The patented HC600 passive helical antenna is designed to enhance the signal-to-noise ratio of communications over voice and data modems on the Iridium® frequency band (1616.0 – 1626.5 MHz).
Features
Gain over full bandwidth (3.7 dBic)
Excellent axial ratio (≤ 0.5 dB at zenith)
ESD circuit protection (15 kV)
Robust industrial-grade enclosure
IP67, REACH, and RoHS compliant
Benefits
Extremely light (24 g)
Excellent RH circular polarized signal reception
Increased system accuracy
Excellent signal-to-noise ratio
Industrial temperature range
Rugged design, ideal for harsh environments
Remote SBD antenna
---
Details
Weighing only 24 g, the light and compact HC600 features a precision-tuned helix element that provides excellent axial ratios and operates without the requirement of a ground plane, making it ideal for a wide variety of applications, including unmanned aerial vehicles (UAVs).
All Tallysman housed helical antenna elements are protected by a robust military-grade IP67-compliant plastic enclosure. The enclosure's base provides two threaded inserts for secure attachment, as well as a rubber O-ring around the outer edge to seal the antenna base and its integrated male SMA connector.
Tallysman®'s HC600 has passed a rigorous 30-hour vibration test procedure, consisting of five cycles of 2-hour tests per axis (x, y, z):
___• Cycle 1: 1.05 Grms;
___• Cycle 2: 1.20 Grms;
___• Cycle 3: 1.35 Grms;
___• Cycle 4: 3.67 Grms;
___• Cycle 5: 3.67 Grms.
An embedded version is also available. Click here to learn about the HC600E.
---
Drawings