Join Tallysman and Tallymatics at DistribuTECH 2020
Book a meeting with Tallysman or Tallymatics at DistribuTECH International, Booth #4061 in San Antonio, Texas from January 28-30.

Join Tallysman for a technical exploration of its TW3000 series antennas for timing, supporting critical infrastructure. Have a firsthand look at the anti-jamming and filtering options available with Tallysman's TW3000 series antennas. With patented Accutenna® technology, Tallysman's antennas provide superior multi-path signal rejection and unmatched precision in both size and price.

Join Tallymatics for the rollout of its Mobile IOT Platform, anchored by the new Sprite TW400 Mobile IOT Tracker Appliance and TallyManager Cloud Portal.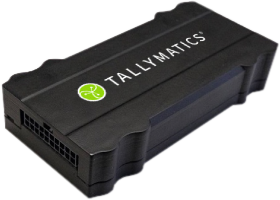 | Model | GNSS (3-concurrent) |
| --- | --- |
| TW400 | 72 channel support |
---
Book a Meeting at DistribuTECH 2020